Hi, I'm Dr. Zachary
I teach healthcare practitioners how to practice, analyze labs, and run successful natural medicine clinics, utilizing the tools and experience I've developed as a Doctor of Functional Medicine.
Hi, I'm Dr. Zachary
I teach healthcare practitioners how to practice, analyze labs, and run successful natural medicine clinics, utilizing the tools and experience I've developed as a Doctor of Functional Medicine.
Patient Advocate. Practitioner Coach. Functional Medicine Mastery.
Practitioner Coaching
Training healthcare practitioners for success.
Functional Medicine Academy
Dynamic training and certification program.
Functional Med Labs
Lab analysis software app for practitioners.
MISSED Patient
Connecting and educating patients and practitioners.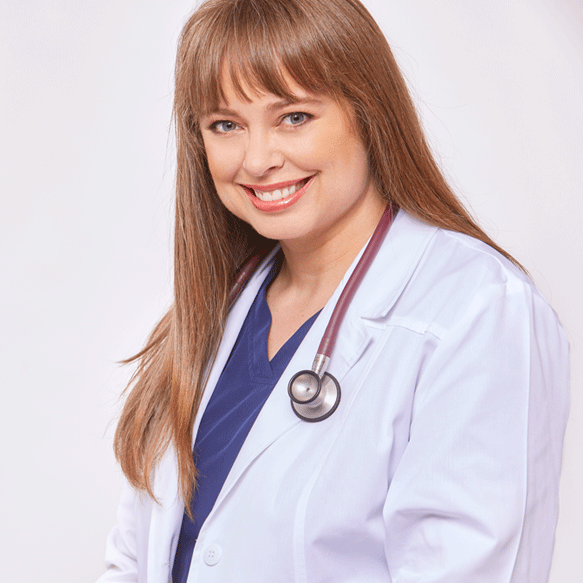 Dr. Brandy Zachary, DC, IFMCP discovered the power of Functional Medicine first hand when a "mystery illness" left her declared permanently disabled. Unwilling to accept that diagnosis, she fought back to regain her health and then launched Body Love Cafe, an award-winning holistic health clinic.
Dr. Zachary combines all of her previous work experience (author, business consultant, speaker, researcher) to train other practitioners in clinical competence and rapid practice growth. She has designed a tool that helps doctors quickly analyze blood, hormone and gut testing and recently created the nomenclature for a newly recognized metabolic condition.
Read Dr. Zachary's Story here.
Practice Building with Doc Zachary
What Our Clients Are Saying About Us
Dr. Zachary's coaching was absolutely instrumental in setting up my practice. Her brilliant resources and common-sense, but very refreshing, practical advice saved me when all I could think of were obstacles. She has the solutions and a really great roadmap for any practitioner who wants to make their dreams a reality. I am so happy I found her, and will certainly look to her again should I need the assistance.
Dr. Karen Van Wyk, MD, IFMCP (functional family medicine)
Although I consider myself quite confident in the practice of psychotherapy, I felt almost paralyzed with the thought of incorporating my knowledge of Functional Medicine into practice. After just one phone call with Dr. Zachary I felt so much at ease. She is both confident and compassionate at the same time. You can see she wants the same for you that she has established for herself. To give for the sake of giving is a beautiful skill to own and after working with her – you will see she is a 'giver'.
Dr. L Jonk, PhD, RP, MPCC, IFMCP
I just wanted to drop you a note and thank you for being such an amazing person. Always happy to help and sharing all the knowledge you have, not just bits of it. I wish I would have all the knowledge you have already! So grateful for you! Thank you!
Dr. Tina Bozicnik, MD (pediatrics)
Dr. Brandy Zachary is absolutely brilliant and a wealth of knowledge!  She is a natural teacher and explains things clearly. She is a literally a walking encyclopedia but has the expertise of her clinical experience with her patients, as well as her own personal journey with her health.
Thank you… for sharing your knowledge with other practitioners!
Dr. Catherine Wang, MD (family practice)
Dr. Zachary is amazing! I took the thyroid gland training course with her. She gives a lot of information, and breaks down the different sections in an easy format. She really made sure that I understood everything, and allowed me to reach out to her with any questions. I highly recommend the course, you won't regret it.
Sandra Senese, RN
I've been in practice with my holistic medicine and acupuncture clinic for over 25 years here in Silicon Valley. I have needed a Business Coach that really understands the ins and outs of my practice both the in person clinic as well as the virtual practice that I'm building and thankfully I found Dr. Zachary. I have never met anyone who understands how a clinic runs, understands practice management, marketing, online stores, and systems as well as Dr. Zachary!  My business has been doing much better since I started working with her. My new virtual business is really starting to manifest and I have faith that it will thrive under her coaching. I highly recommend Dr. Z.
Dr. Shasta Ericson, LAc, DAOM with Fertility Whisperer & Way of Wellness Acupuncture Clinic
Dr. Zachary was amazing in this whole process!  I really appreciate her willingness to give resources and help  me to start my business! I feel more equipped to launch and have the resources in place through her mentoring services.  I love that I have her in my repertoire for my practice in moving forward. Her classes are amazing and she has many opportunities to continue learning.
She has been so helpful in this process and I am excited that I found her through IFM (Institute for Functional Medicine). Functional Medicine is the approach of the future and the way to help clients truly heal. I look forward to continuing to learn from her! Her team was amazing and so accommodating in this process. I highly recommend Dr. Z.
Ebony Coleman, MSN, APRN, FNP-C (nurse practitioner, functional hormone, gut and skin health)